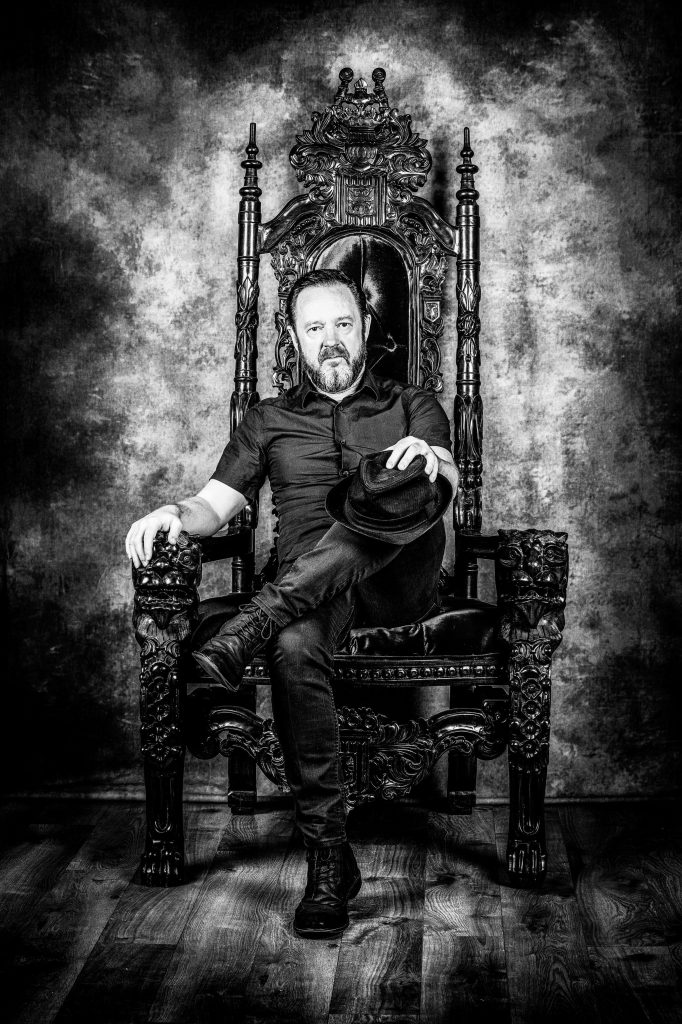 David Van Gough is a Necrosurrealist artist, using allegory to chronicle a heightened sense of mortality, and the darkest recesses of the minds subterranean fathoms.
Drawing on classical literature, religious iconography, mythology, alchemy, conspiracy and personal biography, he describes his artistic mission as "an emotional and spiritual excavation for purpose"
Moving from Liverpool England to California in 2005, he became an Honoree Artist of 2010 at the San Diego Art Institute,and his work has been hosted in a succession of solo and featured showcases on both sides of the Atlantic, including major exhibits at the Oceanside Museum of Art,(SD) Stephen Romano gallery (NY), Copro and Gregorio Escalante gallery (LA) Bash Contemporary (SF) and Dark Art Emporium in Long Beach.
His Hyaena gallery exhibit "Man/son and the haunting of the American Madonna" was featured as part of the critically acclaimed documentary "Serial Killer Culture" by John Borowski, now streaming on Amazon Prime.
His epic "Triptych" series loosely based around Dante's Inferno-resulted in three solo shows-"Purgatorium" (2014), "Paradiso's Fall" (2019) and "Infernal-The Denouement" (2021), that would occupy much of the next decade.
In 2019, his work was used as the design for the official "Uncanny" trophy award for the Phenomena horror cine festival in São Paulo.
In 2022, he began the collaborative series-"Death and the Maiden" with renowned artist and friend Jasmine Becket-Griffith.
Currently he lives and works from his studio in Julian, CA, where he is working on his monumental work-"The Last Temptation of St Anthony"