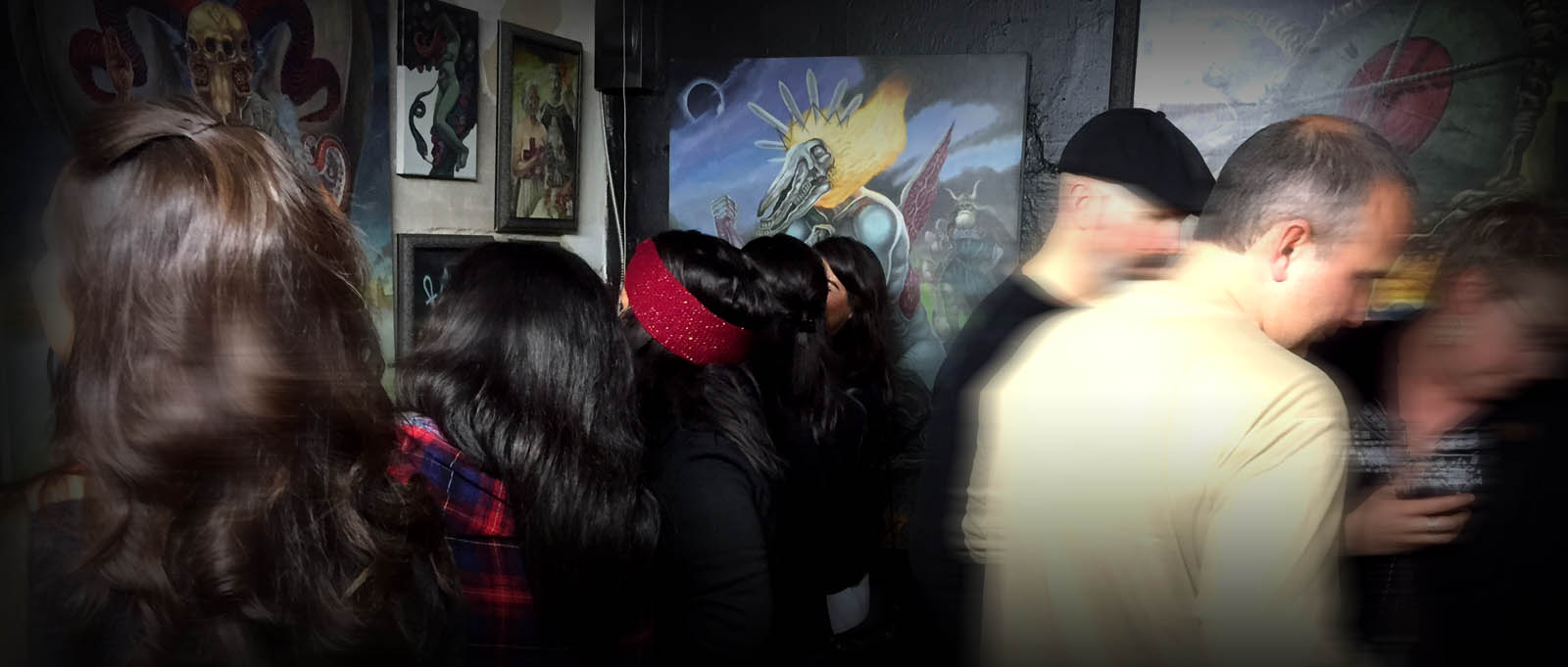 The Forbidden Element of the Night Womb – The Dark Art Emporium | Group Show
This show is centered on the theme of the cave: a dark, primal space, home to strange creatures foreign to sunlight, and source of the earliest known art. Some have theorized that prehistorically these locations served purposes related to spiritual/religious practices, possibly involving altered states of consciousness, and perhaps our original artworks are relics of this.
With this show, participating artists will delve into the earth once more in hope of perceiving and explaining what it means to be human.
The Dark Art Emporium is located in Downtown Long Beach within The 4th Horseman.
You must be 21 years or older to enter.
121 West 4th Street,
Long Beach CA 90802
Death & the Maiden – Corey Helford Gallery | Room three

Jasmine Becket-Griffith and David Van Gough showcase a stunning array of all new paintings from their Death & the Maiden collaborative universe. Jasmine and David will both be in attendance for the opening night, all are welcome to join them!
The new Death & the Maiden Oracle Deck will have been released and will be available on hand for both artists to autograph, and the Gallery will be hosting LIVE tarot readings. It should be a great party and a fun night out! It is a free event, no tickets necessary, we would love to see you!
Enamel Pin Collector's – a special Event Exclusive pin will be available free to attendees (and collectors making original purchases will receive one for either in-person or telephone/internet purchases).
Email sherri@coreyhelfordgallery.com to receive the Collector's Preview and purchase info
Watch the pieces as they come to life by following Jasmine and David on their Patreon sites* for behind-the-scenes activity and sneak
previews.